Orchestral Rhythms - Vol. 01
MIDI Pack in various time signatures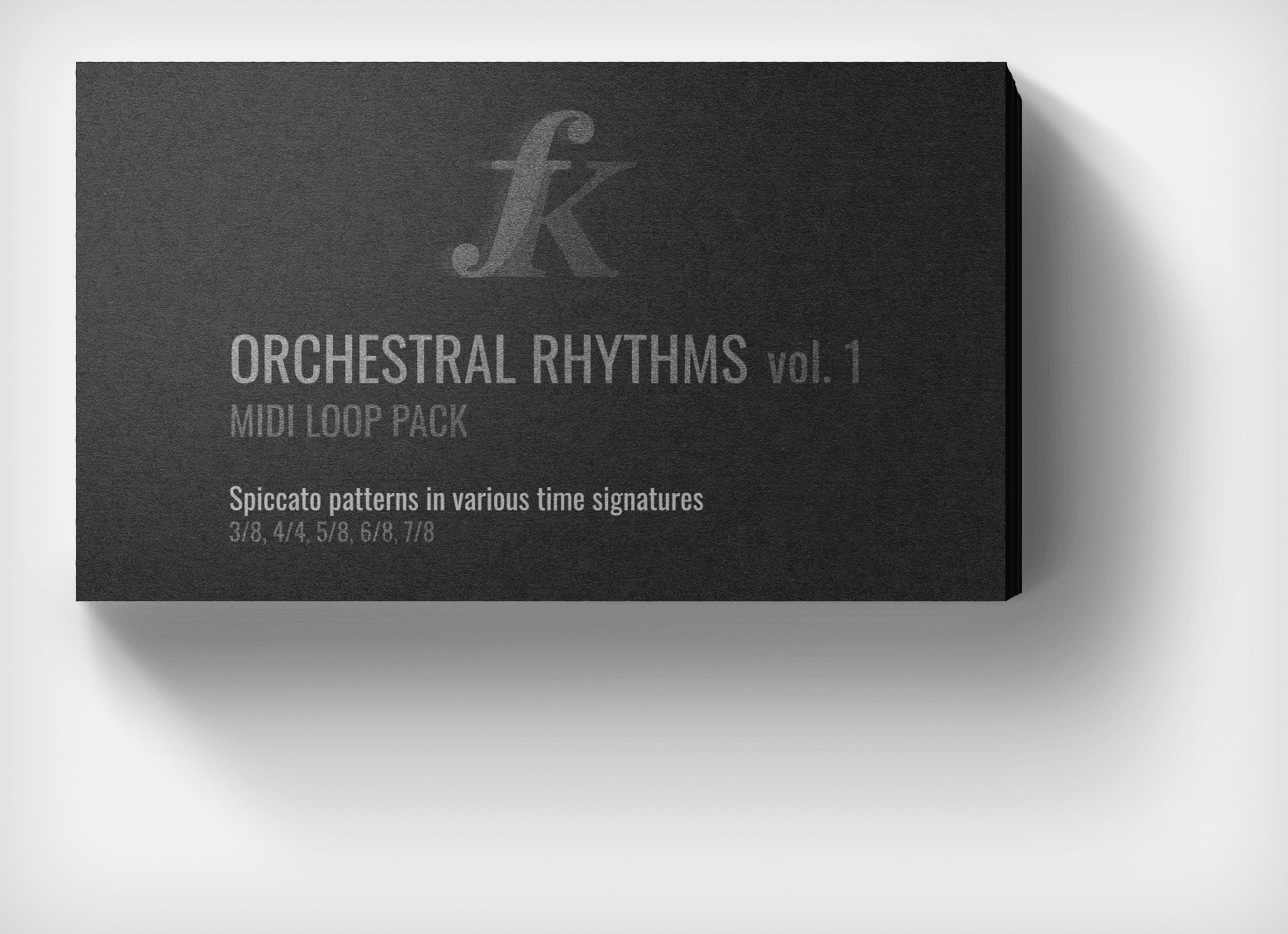 This MIDI loop pack contains various rhythms for different time signatures.
It has been optimized to work with Spitfire Audio BBC Symphony Orchestra strings patches and spiccato articulations, but of course, it works with any spiccato patches of any other string ensemble sample library.
It doesn't matter if you use rhythms as it is or combine loops within same time signatures. The great advantage of MIDI files is, that you can perfectly fit it for your needs.
This MIDI loop pack contains midi loops optimized to work in Presonus Studio One and Steinberg Cubase! You can drag loops into your tracks or create new tracks and BBC SO patches will automatically added for you. It's huge time saver.
MIDI loop packs features:
10 rhythms per time signature 
6 different time signatures: 3/8, 4/4, 5/8, 6/8 and 7/8
Individual loops for Violins, Violas, Cellos and Double Basses
Midi loops for Steinberg Cubase
Midi loops for Presonus Studio One
MIDI loops for any DAW
flexible to your session tempo and editable
DAW loops load directly with Spitfire Audio BBC CO Strings patches with Spiccato articulation.
Please note: This MIDI Loop pack does NOT contain Spitfire Audio BBC Symphonic Orchestra sample library!